This page link is only shared with our newsletter subscribers.
Be sure to stay subscribed to keep up to date on our free attorney taught classes as well as our upcoming courses and events.
You just missed our class on HOAs and Community Assocations. You don't want to miss our next class!
You don't want to miss this! Call 352-556-2250 or email info@ashtonsre.com and reserve your seat today!
Team Advertising Law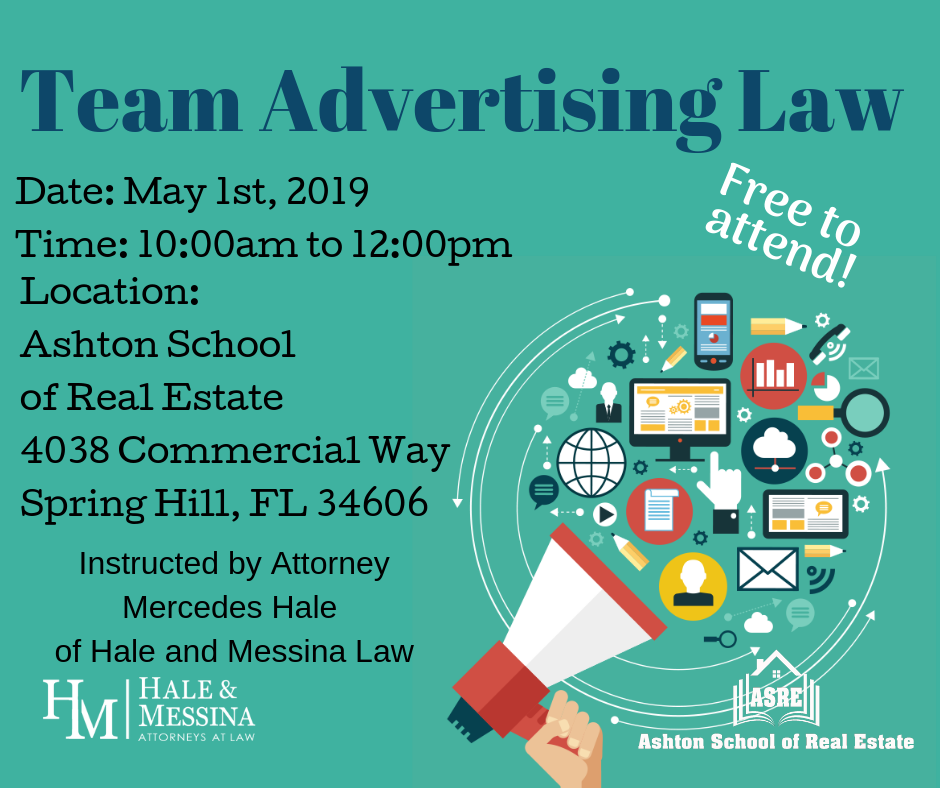 With new FREC rules for team advertising taking effect July 1st, 2019 now is a great time to get informed. Spring is often a very busy time in real estate and could be a great time to make a marketing push. Before you do, take advantage of this free opportunity to talk to a legal professional about your next marketing idea.
When: May 1st 10am-12pm

Where: Ashton School of Real Estate
4034 Commercial Way
Spring Hill, FL 34606
Cost: FREE!
---
Upcoming Topics
Fair Housing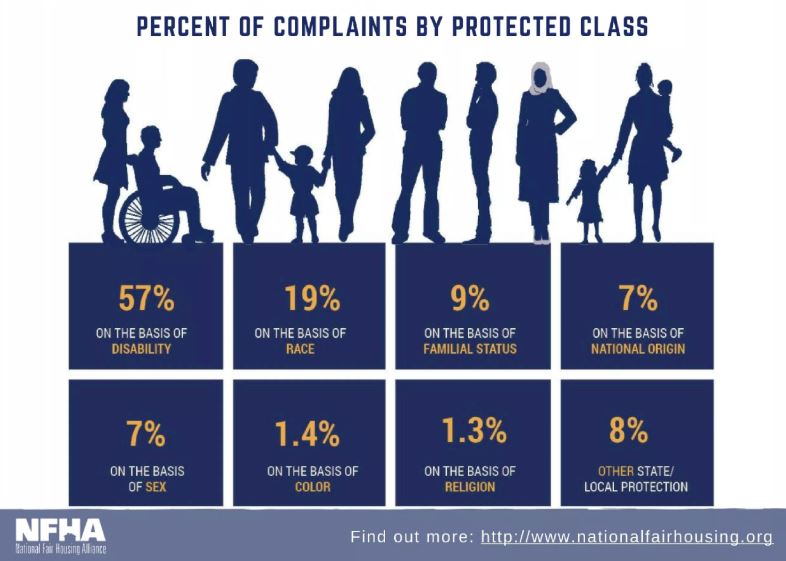 Violating Federal Fair Housing Laws could result in thousands of dollars in fines and the loss of your real estate license. Something as simple as a property description like, "great house for a family with kids," and "located in a growing primarily Spanish speaking community," can be a Fair Housing violation. Learn how to keep your good intentions and keep out of trouble.
These classes are free and happen twice a month on the first and third Wednesday. These classes are open to all Licensed Agents, unlicensed assistants are welcome too. Be sure to RSVP at 352-556-2250 or email us at info@ashtonsre.com