This page link is only shared with our newsletter subscribers.
Be sure to stay subscribed to keep up to date on our free attorney taught classes as well as our upcoming courses and events.
You don't want to miss this! Call 352-556-2250 or email info@ashtonsre.com and reserve your seat today!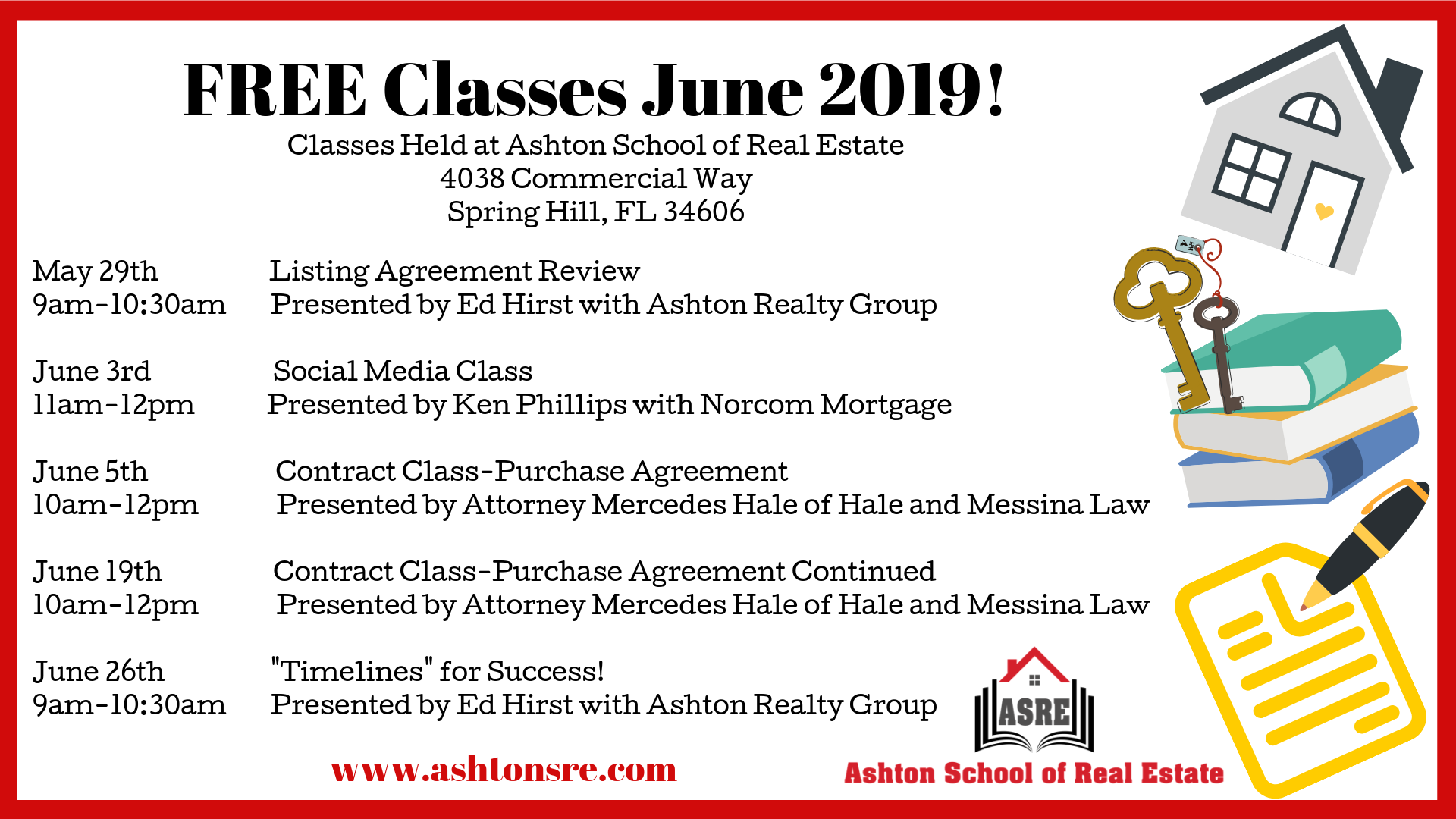 These classes are open to all Licensed Agents, unlicensed assistants are welcome too. Be sure to RSVP at 352-556-2250 or email us at info@ashtonsre.com