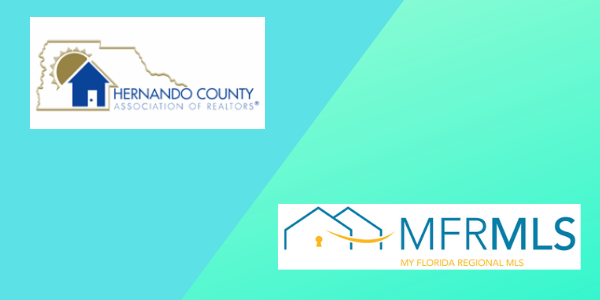 The Hernando County Board of Realtors has proposed a merger with the larger group of Realtors that all share information through the My Florida Regional MLS. The Hernando County Board of Realtors have proposed this as many members had indicated they would like better access to listings outside of Hernando County's Flex MLS. Currently My Florida Regional MLS, MFRMLS, covers 17 counties and 14 Realtor Boards.
On February 15, 2019 the Hernando County Association of REALTORS (HCAR) announced plans to join MFRMLS and merge with the Pinellas REALTOR Organization (PRO) & Central Pasco Association of REALTORS (CPAR).
On Tuesday, February 19, 2019 about 120 HCAR members met to hear about the plan and to ask questions regarding the merger. There were mixed feelings among the HCAR members.
In response to this meeting, the following email was sent by Hernando County Board of Realtors, HCAR February 21, 2019 to the members:
"The proposed plan to merge with PRO/CPAR is not a take-over against our will. It's actually the opposite: a proactive decision that gives us the leverage to protect your interests, HCAR assets and our staff.
The Board of Directors strongly believes this path is the best to ensure our future sustainability and growth, and in fact that it will be the launching pad to make our REALTORS and HCAR the best we can be."
Some of the benefits of this partnership include:
Lower cost for classes dues and supra fees
Access to Clearwater or Lutz for education and networking
Our current HCAR building will still hold classes and meetings
HCAR will retain its identity and have a Chapter Council to represent Hernando County interests locally
Agents will have access to MFRMLS that will include Hernando County data. This means you no longer need to input listing data into two MLSes.
The current proposal has the HCAR staff and building remain as-is for one year.
One complaint among agents that I have spoken with that attended the meeting seem to have a negative opinion and many are against the merger as they believe the decision to merge was made without enough input from the HCAR members and members have not been given enough time to get answers to questions before the scheduled vote. The HCAR members also indicated they believe the one year guarantee is not sufficient and does not provide enough protection for the current staff and Board members. The HCAR members also indicated they do not want to have to travel to Clearwater or Lutz if PRO/CPAR ultimately decide to do something different with the HCAR building and leave the HCAR members with no local or easily accessible building for classes and events. There were positive comments from the HCAR members regarding the MFRMLS system with members indicating the current FLEXMLS system that HCAR members currently use is too complicated and not user friendly.
An online vote by the members was to be taken March 3 - March 10, 2019. On February 28, 2019 HCAR revised the voting dates to March 11 - March 15, 2019.
UPDATE!!!!! The days for voting as of 3/7/19 at 2:45pm have not been determined.
Hernando County Realtors have a lot to consider before we cast our votes next week. While having easier access to listing information through MFRMLS will help to best serve our customers, we do not want to lose out to larger boards in the merger.
UPDATE!!!! March 13, 2019
On March 8, 2019, HCAR announced that the vote scheduled for March 10-15, 2019 has been postponed until further notification.
It is my understanding that a current agent/member of HCAR, on their behalf and on behalf of the members of HCAR, filed a motion for Emergency Temporary Injunction against HCAR in Circuit Court. The Emergency Temporary Injunction was granted. The Court Order established that a meeting and a vote by a quorum of HCAR members is required to approve a proposed plan of merger. The Court Order requires HCAR to cancel the online voting and to hold a properly noticed special meeting regarding the merger with PRO/CPAR.
As noted in the original blog relating to this merger, many members believe the merger was not presented properly and the online voting was not the proper way to vote on this major change to the Hernando County Association. The Court agrees!
Hernando County Realtors still have a lot to consider before any votes are cast for this merger. As of today, there has been no further information or announcement from HCAR regarding voting or a special meeting.
UPDATE!!! March 14, 2019
On Wednesday, March 13, 2019 HCAR announced that the HCAR Board of Directors decided to table the merger at this time and will be initiating a search for a new CEO/AE to replace Katie Shotts who has recently left. The search had put on hold pending the upcoming merger. HCAR advised they also will be proactively looking for a possible merger that would be beneficial for the HCAR members.
HCAR is asking to hear from all of the members against or for the merger stating that members needs must come first. Make your voice heard today on this important issue affecting you as a member and HCAR as a whole.